What Is Perpetual Income 365 And Is It Worth It?

Perpetual Income 365 is a business model that claims to use an MCCA algorithm or basically the strategy that Netflix uses to make recurring income through memberships and subscriptions. If you ask me though, it really seems to be just another Affiliate Marketing system. In fact, some would say it's basically a new way to sale an old strategy. Yet, it's not necessarily a bad thing if you're going at it from an Affiliate Marketing perspective.
To sum it up, Perpetual Income 365 is an easy to follow step by step business guide that will allow you to work from home online. Here you will learn how to select the right products to earn a commission from. Plus their software will create your front end site or landing page for such products. And they'll also teach you how to generate traffic to your page through tools like solo ads, which of course, will generate a substantial income for you.
Yes, there's more to Perpetual Income 365, yet I'm not going to overwhelm you with a whole essay on it. I've already done all the work of researching Perpetual Income 365 and checking out the reviews, although you can too if you'd like. Therefore, I'm going to save you some time and give you the bullet points of what I found, including the good and the bad. So let's consider the pros and the cons now.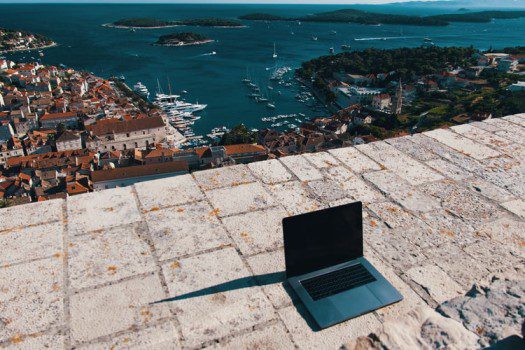 Pros:
Perpetual Income 365 is not a scam and it actually works.

You get training on how to pick the right products to sell without needing inventory or storage.

You get a software that will build your landing page or sales page.

You get training on email capturing to start your funnel.

You get training on how to drive traffic to your site such as through solo ads.

There's a Facebook group you can become a part of and see people's experiences with it.

They also have great email support.

It's an easy step by step guide and overall an easy strategy to learn.

It has components like ClickBank links, a built in funnel page system and auto responder.

It doesn't require a lot of investment to begin with.

There's a 60 day money back guarantee on the course and tools.
Cons:
Perpetual Income 365 is basically a new way to sale an old strategy, because it's really just another Affiliate Marketing format. Though this can still be a good thing if that's what you're going for.

If there's a refund after you make a sale, you forfeit that sale, yet this is expected.

They have some questionable testimonials, although you can see some real good experiences in their Facebook group.

They rely a lot on solo ads which can get expensive if you want big profits.

It can be difficult to make a significant profit if you don't know what you're doing or don't follow the instructions well.
This is what I've gathered from Perpetual Income 365 so far. Overall, it works and the guide is easy to follow, though you still have to put in the work if you want to make a good profit. Yet, don't just take my word for it. You can find out more by visiting the link I provided for you below, or throughout this article really. Enjoy!

The Internet is like a modern hammer. You can ignore it and nothing gets done, you can beat yourself with it but why, or you can use it to build your future.
---
Other Great Products And Services
Top 11 Food Categories & Discounts For You →
Top 6 Supplement Categories & Discounts For You →
Top 7 Fitness Categories & Discounts For You →
Top 6 Book Categories & Discounts For You →
Top 11 Online Education Categories & Discounts For You →
Top 6 Online Business & Jobs Categories For You →
---