5 Steps To A Successful Online Business in 2022
---
OK, Here Are The 5 Steps To A Successful Online Business in 2022
You're here, therefore you're likely aware of the benefits in having an Online Business and how much better it is than to be stuck at some dead-end job. Yet, let me briefly remind you or enlighten you before we get to the 5 steps:
✔ Online Businesses are much easier and cheaper to build than your conventional business, and they can be more lucrative too.
✔ Online Businesses allow you to work comfortably from home or from wherever you want. This means that you get to travel like most only dream of traveling.
✔ Online Businesses allow you to make your own schedule, therefore you work whenever you want, how often you want and for however long you want.
✔ Online Businesses allow you to be your own boss, so there's no one breathing down on you and looking over your shoulder.
✔ Online Businesses help you save time and money that you would otherwise spend commuting to and from work. Just look at how high gasoline prices rose recently!
✔ Online Businesses are a lot safer since you don't have to commute, considering cars are the most dangerous form of transportation, with more than 38,000 people dying in car accidents each year in the U.S. alone. It's also safer because you don't expose yourself to seasonal or contagious illnesses, global pandemics, or mash shootings.
And these were just to name a few things! Yet let's get to those 5 steps to a successful online business already.
Step 1: Be clear on what you truly want
Get clarity on your online business and financial goals. As simple as this may sound, many people underestimate how important this is, and overlook this consciously or subconsciously.
Yet, without having a specific, clear goal, you've got little to nothing to work towards. It's like being lost with no GPS or a compass. Therefore you need a target!
Here are some ways to get clarity on your online business and financial goals:
Write down exactly what your financial goal is and set your online business goal around that. Be specific on what you're trying to achieve financially.

Write down WHY you want to reach these online business and financial goals. Be honest and explore the emotions behind this.

Use pictures or images to help you visualize the lifestyle you're looking to achieve with your online business.

Once you get clarity on your business and financial goals, learn what you need to do to achieve them, then get started and commit.
For an ultimate guide on acquiring the necessary depth in clarity, download the FREE TIAAY book The Seed. It will help you get clarity on what you're really trying to accomplish and on what you truly want. Especially when it comes to your online business and financial goals!
You see, such clarity requires different parts of your brain, as well as the fundamental construct of the mind, and if we're being sincere, heart of hearts too. It's this level of clarity that rewires your brain to do what it needs to do to get you where you need to get.
Essentially, though getting a dose of motivation does help, refined clarity tied to emotions is more important because this is what will keep you driven towards the achievement of your goals. This is what will keep your drive alive to thrive!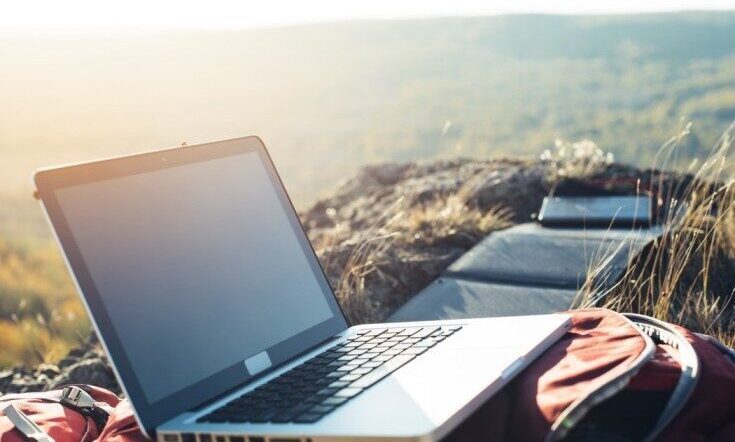 Step 2: Make sure it's a legit online business
Make sure the online business you venture into is legit. In case you haven't noticed, secular work and businesses are gradually transitioning online, some even rapidly. And although the pandemic has certainly affected this, it's not the only reason why this is happening. We are advancing technologically!
However, whether you're looking to move your business online, or are completely new and starting an online business from scratch, or have not succeeded much online before, you need to be careful with scams. Sadly, there a lot of those out there!
Therefore, you want to make sure that the online business you venture into is genuine. Some obvious red flags are those get rich quick and pyramid schemes, you know, like the ones where you sign up so many people and get thousands over night. Yet, there are many other things to consider, although there are some exceptions in different business structures.
For example, a couple of things to consider, whether you're venturing into an online business that already exists or are trying to start an online business of your own, make sure it has an entity structure and a well-thought-out plan that includes the right policies and procedures to ensure they meet compliance requirements in the right manner.
Basically, compliance is tied to corporate governance, which is the rules, regulations and practices under which a company operates. Although it's usually large enterprises who have to be concerned about compliance issue, a small business owner may still be required to comply with all applicable requirements.
Speaking of small business owner, another very important legal thing to consider is taxes. If the online business seems to avoid you and or the company from having to pay taxes, that's another red flag.
For example, one of my favorite online business models is Affiliate Marketing. Affiliate Marketing is after all a multi-billionaire dollar industry which is expected to triple in spending in 2022. Yet another reason why I love Affiliate Marketing is because you don't have to pay sales taxes since technically you're not the one selling the actual products or services. However, you still have to pay taxes!
At the time I'm writing this, here in the U.S. you're required to start reporting your income as an affiliate marketer once you've reached $600, which can be done on a 1099 form. Just because you don't have to pay sales taxes as an affiliate marketer, you can't overlook state income taxes, self-employment taxes and or federal income taxes.
As an affiliate marketer, you basically start off as a Sole Proprietor, although you can make your business an LLC or S Corp eventually if you'd like, especially for potentially more benefits. Yet that requires extra steps and most affiliate marketers don't usually need to venture beyond Sole Proprietorship.
However, make sure to consult with a financial advisor and or tax agent to get well informed on this. This is a real business, therefore you want to make sure you do it right and you want to make sure it is legit.
Step 3: Learn how to build an online business the right way
Once you've figured out the online business you want to build, you need to make sure you learn how to run your online business successfully. If you take some time to look for and do some research carefully, there are legit training courses you can take online that teach you how to start an online business successfully.
Granted, some courses may be expensive, yet there are some cheaper and even free courses you can take. You do get what you pay for though!
You also want to make sure that the online business guide you get is legit. Sadly, there are some mediocre, outdated and even scam courses on this subject. Therefore, you want to play it safe when it comes to online business courses too.
Some legit and great courses I've found so far are this FREE Webclass, this Training Video, this second Webclass and this Blueprint Book. Yes, they center more in the Affiliate Marketing business structure, which is one of my favorite types of online businesses, and which I'll talk more about in the next step, yet they're helpful in other types of online businesses too. 
Step 4: Get your products and or services ready
Of course, you need products and or services to sell. If you don't already have products or services of your own, you're going to have to either create them or invest in them with a good profit margin in mind. Yet, here's another option you might like a little more.
If you don't have or don't want to have an inventory of products and or services of your own, you can find companies that have affiliate programs. Some companies allow you to promote their products or services for a percentage in profit. This is basically what Affiliate Marketing is.
For example, Amazon and some airline companies have affiliate programs you can work with. They're affiliate programs are generally found at the bottom of their page, where you can click through and sign up for. Although there's a better way to become an affiliate of many companies, which you will learn about here in a bit. 
However, some things to consider when creating, investing in or finding products and services to promote are identifying what your target market is and doing some market research. In fact, to help you with that, here's a book that teaches you how to find profitable products.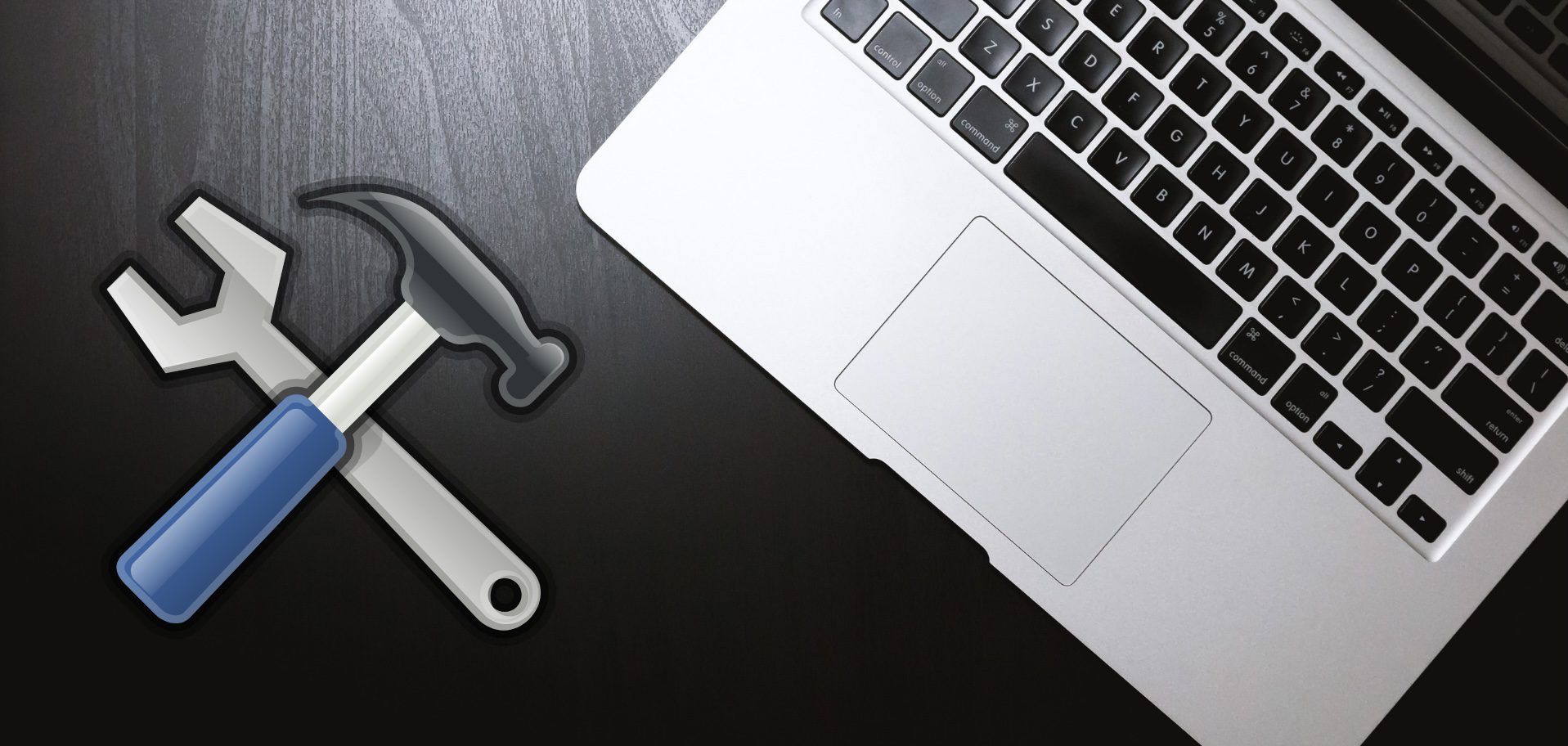 Step 5: Get the right tools for your online business
Finally, you want to make sure you use the right tools for your online business. To begin with, some tools you'll need are of course a laptop, a domain name, web hosting service, and a site builder.
And that's just to barely get started! Yet don't worry, I'm not going to leave you hanging with that general piece of information or give you an expensive laundry list. Here's a detailed list of all the main tools you'll need to build your very own online business:
BONUS!
If you want to learn about the latest and greatest sales funnels strategies and the secrets to selling more online, check out Expert Secrets and Dot Com Secrets.
Here's another bonus, which admittedly not many people are particularly fond of, and I wasn't for a while either. In fact, I was skeptical! Yet, I have come to realize that it's the future and it's an investment to my future, even for my near future.
What is it?
Investing in stocks and yes in cryptocurrencies as well, is now a great way if not the ideal way to build up some capital to invest in your business and in your future. It's one of those 'adapt or get left behind' situations which will leave you in regret if you don't.
Therefore if you haven't gotten started on your stocks and cryptocurrencies portfolios, may I suggest you do so as soon as possible because you're losing a lot of money otherwise. A great place to start is Robinhood for stocks and Coinbase for cryptocurrencies.
Use the links right above to get a free stock and credit for bitcoin just for getting started!
You see, starting an online business is not only the best thing you can do but at this point practically essential, considering how fast and significantly everything is moving online. Yet, it's important to have other streams of income such as in stocks and cryptocurrency. 
Now, to get a FREE and complete step by step training on how to start an online business successfully and find out exactly how some people are able to travel fulltime, enter your email above or below.
All I ask is that you share this with others to help them too. Enjoy!
---