Top 6 Online Business & Job Categories
With The Best Online Sources
---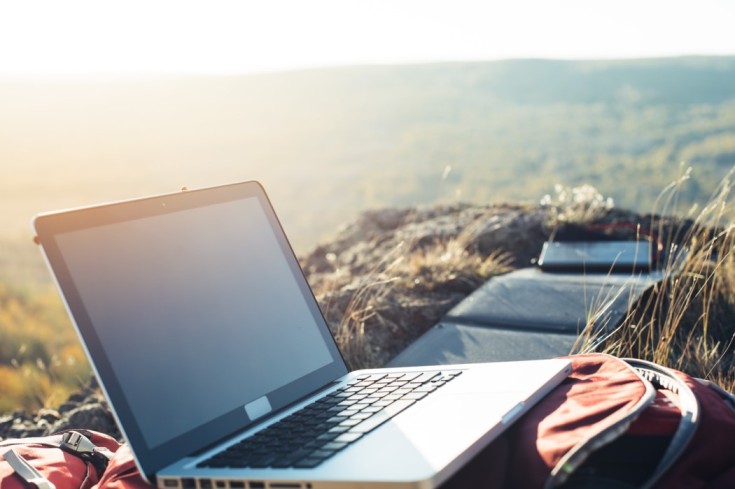 Once upon a snowy winter day, there was a huge event taking place in a popular venue within a popular city. It was surprisingly a long anticipated seminar! I say that because I've never been a big fan of seminars and was a bit skeptical of some. Yet, actions really did speak louder than words in this one, and results sang beautifully. What do I mean by that?
Hang on! Feel free to skip straight to the business and job sources below if you'd like, otherwise let's carry on with this short story. As I was saying…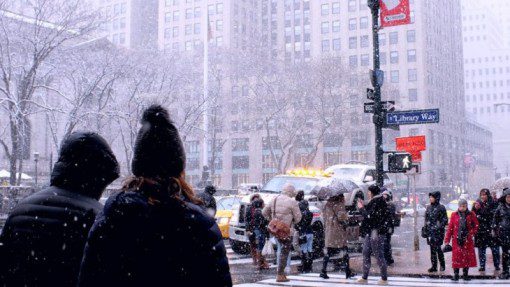 You see, people in our time are starting to realize how much things are changing right before our eyes, especially when it comes to jobs and careers. Yet, only a few people understand how the industrial revolution and corporations changed the way most people worked throughout history. In fact, there's been a system that has exploited the majority to benefit the few! We can even go as far as saying that it romanticized the idea of slavery, putting on a decorative cover on the term 'slavery' with the coining of 'employee'.
If you still doubt this, that is why I said only a few people understand this. The good news is that although only a few have realized this truth about history, many are realizing what's taking place now, and how that's shifting into the future. And that's why a great number of people are attending this seminar. By the way, don't worry, I'm not trying to get you to go to some seminar, it's just part of the story.
OK but what is this seminar about anyway?
I'm sure at this point, you may have an idea what this seminar is about. If not, it's OK. Before I tell you though, you might be surprised to know that those attending this seminar, as many as they are, were once skeptical too. And I don't blame them! As I told you previously, a few have realized that they've been fooled throughout history, yet most have also realized that times really are changing before their eyes. They just don't know what or who to trust moving forward! However, they have done their research.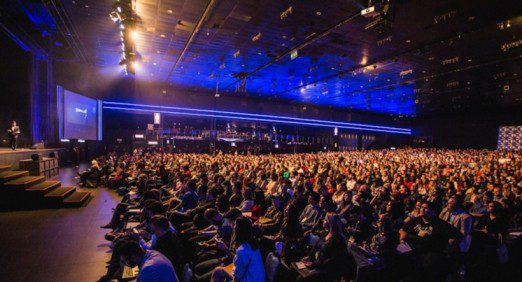 Now, there were three friends, who also happened to be neighbors and previous classmates in high school, and they too are well aware of what history has done to them, as well as the fact that times are changing. Yet, they have also discovered what is thriving in our technological era today, as well as where the future is heading. It's safe to say that they've figured it out. And guess what? They actually happened to be the ones who are hosting this seminar!
OK, so here's what the seminar is about? These three friends who are now well off if I may add, grew sick and tired of being sick and tired. So they did something about that! And now that they have resolved their problems, they've grown sick and tired of seeing other people being sick and tired. And especially knowing the potential that people have as individuals! Now, hold on, we're not going to get all cliché here. OK, maybe just a little, sometimes the truth hurts, sometimes it sounds cliché. Which one do you prefer?
"Intelligence is the ability to adapt to change." – Stephen Hawking
The seminar that these three friends are hosting is about the revelation on exactly how people have been exploited throughout history, by the few elite. It's also about the fact that yes, times really are changing significantly as we speak. But more importantly, it's about revealing specifically what's actually taking place now, what's thriving, and what the future is changing into. Remember, they've figured it out! In essence, the purpose for the seminar is to reveal what YOU can do about all of this, and what YOU can do to not only survive but to thrive!
Ok so what's taking place now, what's the future changing into, and what can I do about it?
Oh if only you were at the seminar to find out! The good news is that I was there and I took notes, so give me a second while I think about whether to share this with you or not…………………………………………………………………………………………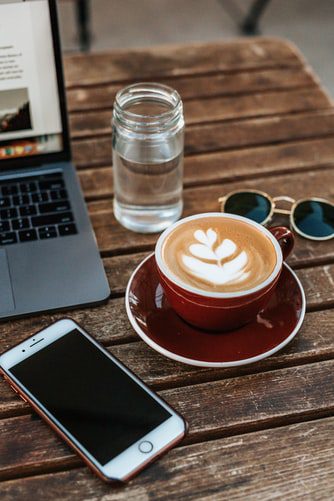 You know what, I thought about it, and decided that I'm not going to share this with you… all at once, here anyway, because it might be too overwhelming to reveal that much all of a sudden. After all, the seminar was 3 days long and 5 hours each day! Later in this article, I will tell you when, where and how I'm going to reveal it all to you, just not here, all at once. However, I am going to sum up the main points for you here, so grab your coffee and let's get started.
The FIRST thing these three friends brought up in their seminar is something that is not only happening now, but has been happening for hundreds, if not thousands of years! Whether you want to believe this or not, things go a little bit deeper than just a few elites exploiting the masses in obvious ways. Yet, I'll tell you this much for now, those in control are well aware how easily a human mind can be programmed. More specifically, they know how to condition your subconscious mind, to get you to do what they want you to do, without you even realizing it.
How exactly do they do that?
Well, they went in depth explaining this at the seminar, yet I'm still summing it up here for you. Remember that it was a three day seminar! To put it simply though, the few elite use these powerful things you might've heard of called affirmations, suggestions, visualizations and repetition. I know, this is starting to sound like some conspiracy none-sense, yet let me give you a couple of examples you might be familiar with and yet shocked to find out about.
Adolf Hitler knew how effective things like affirmations, suggestions and visualizations are, especially when it comes to programming the subconscious mind and molding someone's belief system. That's why he had slogans such as "One people, one nation, one leader" which were chanted repeatedly. He even had a song that basically said "Today we own Germany, tomorrow the entire world".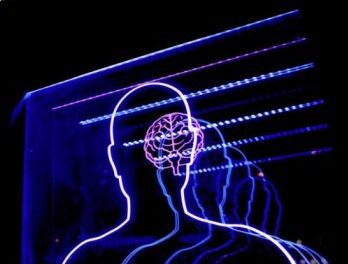 These affirmations, along with pictures of Hitler were everywhere, from billboards, side of buildings, the radio and the press. The people of Germany didn't stand a chance as they were bombarded all day with Hitlers affirmations and visualizations everywhere they went! It was just a matter of time until they were rewired to adhere to Hitlers agenda.
Now let's fast forward to the future and switch gears for a little bit. Do you like burgers? OK, now let me ask you this, who would you say has the best burgers? Please don't tell me you said McDonald's because you and I both know they definitely don't have the best burgers! Yet, why is it that McDonald's happens to be the most popular burger joint? Could it possibly have something to do with what I've been trying to tell you?
For one thing, those big yellow arch's have been standing out throughout the globe for years, making it easy for it to be repeatedly seen by people driving. However, this isn't even the main reason McDonald's may be the first place that comes to mind when you think of getting burgers. And it obviously couldn't have been the way they got started!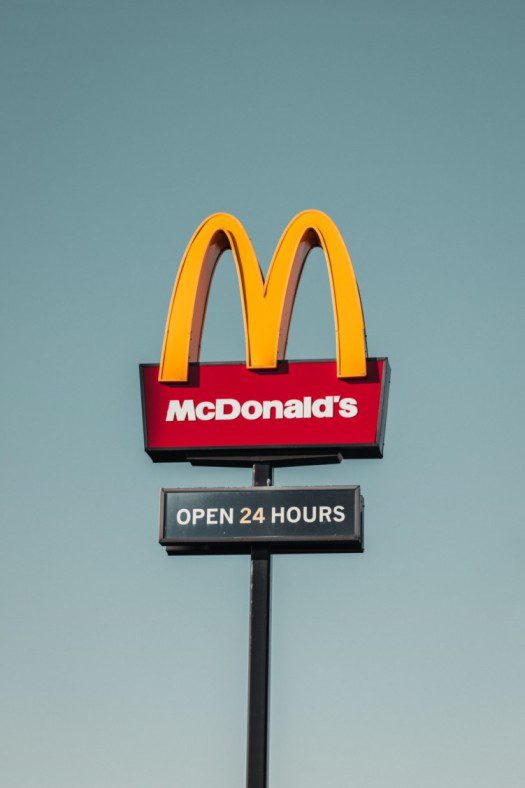 You see, though McDonald's has mastered things like branding, consistency, speed and innovation, the business strategy that really put McDonald's in the path of becoming the most popular burger franchise was and still is their strategic way of advertising and marketing. In fact, one of their main focus is investing in advertising and marketing. So if you have a business of your own, you might want to model McDonald's advertising and marketing methods.
Every time you turned on the TV you would see a McDonald's commercial. Every time you turned on the radio, you would hear something about McDonald's. Every time you went out, you would see a McDonald's billboard. They even programmed the most vulnerable ones, your kids, to have them ask you for McDonald's. McDonald's, McDonald's, McDonald's… it was simply everywhere, and still is really!
Therefore to no surprise, McDonald's has been ingrained in our minds, as we saw it and heard about it everywhere we went. And now most of us find ourselves subconsciously choosing it over other fast food restaurants. I wouldn't be surprised if you may be starting to crave some McDonald's right now. Either way, this has made McDonald's the most successful burger franchise of all, and one of the largest fast food chains in the world. This tends to happen when something is exposed to your eyes & ears repeatedly, especially in a good light. Although even negative publicity is still good publicity!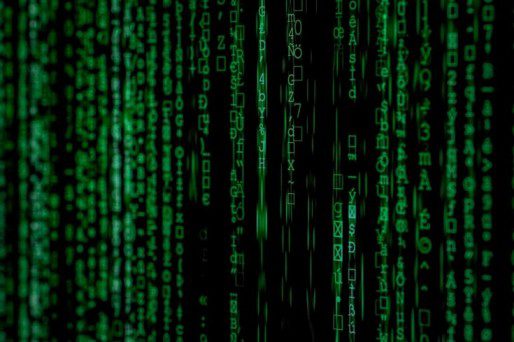 What's coming to light here is that repeated visuals like those on billboards and TV advertisements, as well as constant suggestions, like the chants Hitler used or commercials on the radio, are very powerful methods to condition you or rather program your subconscious mind. The problem is that others have been programming you to benefit off of you. You have been conditioned to be a consumer instead of a creator. You have been conditioned to be a follower, instead of a leader. You have been conditioned to basically be exploited.
Hopefully at this point, you're starting to realize how important it is for you to recondition what's been programmed in you, as well as your crippling beliefs. In fact, it's critical for you to start programming yourself for your own agenda, instead of someone else's agenda. You can actually program yourself to be a creator instead of just a consumer. You can program yourself to be a leader instead of just a follower. You can program yourself to achieve your own goals instead of someone else's.
How?
Remember that this is simply a summary of some of the things that those three friends revealed at this huge three day seminar. They went more in depth there! However, the good news is that I also go in depth on this 'How?' and I reveal this in my free eBook 'The Seed', which you can download for FREE here. For now, I'll tell you this much though, you actually can program yourself through things like affirmations and visualizations in alignment with what you're trying to achieve in life.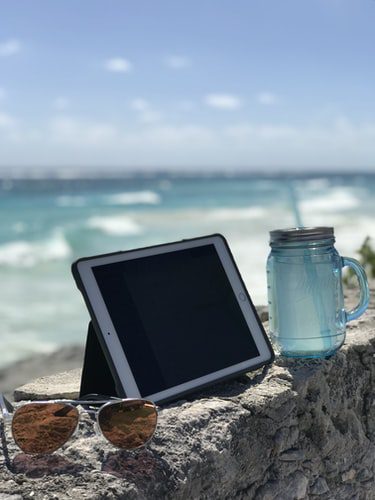 It's as simple as this, if you allow yourself to be bombarded with more visualizations and affirmations tethered to other people's goals, that's what you're going to act on, even subconsciously, hence you will manifest the results that they want, not what you want. Yet, if your visualizations and affirmations are in alignment with your own goals and overlap theirs, your mind will get to work on manifesting your goals, even subconsciously. It all comes down to intention! This is the basics of subconscious programming. You can either program yourself or continue to be programmed by others.
The SECOND thing these three friends brought up in their three day seminar, that's also taking place and taking over the future, is the Internet. I know, shocking right? Obviously the Internet is taking place! But this is what I mean, there is a significant shift taking place in our time, where more and more things are gradually being moved to be done online. And not just because of the pandemic!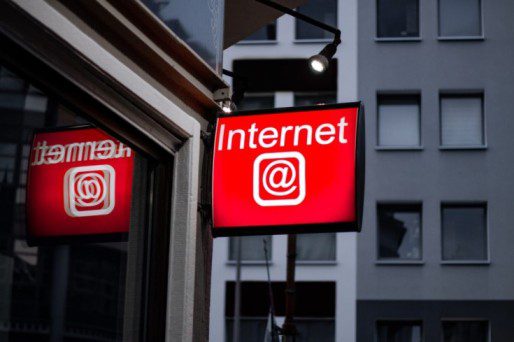 For example, more jobs and businesses are conveniently being run online. Even the largest companies in the world were already online, such as Amazon, Apple, Google and Microsoft! Also, more and more people are buying and ordering things through the Internet. Does online shopping ring a bell?
Online schooling is becoming more popular as well, and yes, especially after the pandemic. Overall learning online is becoming the new age thing to do. In fact, more and more successful people are increasingly coming from those who are self taught through the Internet.
You've just got to be honest and realize what's been happening throughout history, what's happening right now, and what the future is gradually changing into before your very eyes. You've got to realize that you've been conditioned to be exploited. You've got to realize that you can program yourself instead of letting others program you. You've got to realize that everything is simply shifting and going online!
OK but what does all of this mean for you? What can you do about this? Or better yet, how can you benefit from all of this?
Well, you've got an idea on what you can do about programming yourself with what you want to accomplish, instead of letting others program you for their selfish ambitions. Yet, as far as everything transitioning online as our future advances, I don't mean to sound like Captain Obvious, but you've simply got to adapt, as I mentioned before. And again, one way you can do that is by finding out what's thriving online, within this fast moving technological era.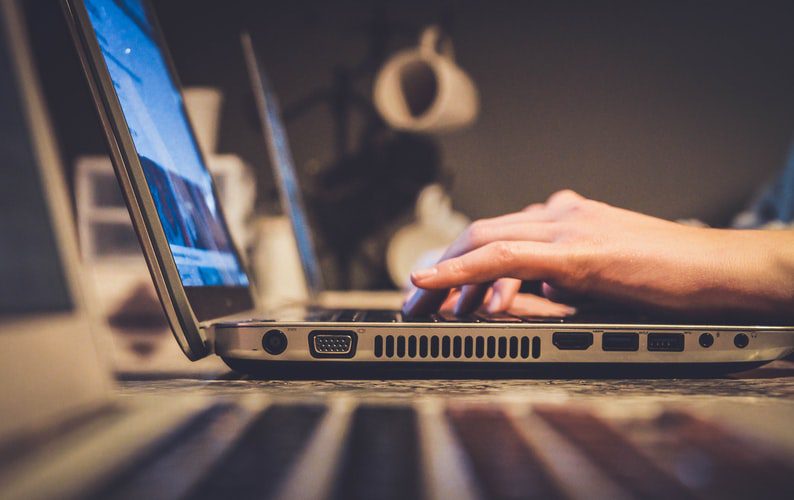 Basically, you've got to do your research, you've got to check out the reviews, and you've got to decide what you want to do. However, I've got some more good news for you! If you've come to know me throughout TIAAY, you've realized that I myself obsess in doing these things. As a skeptical person, I've done my research, I've checked out the reviews and I've listed the best things that seem to be thriving today online.
From the best foods online, the best supplements, the best fitness stuff, the best books, to the best online courses, and most importantly, the best online businesses and jobs, I've listed them all. Most of which were revealed in this seminar by the three friends! In fact, I'm even going to share this list with you below, starting with the best online businesses and jobs, which is the main focus in this article. Because without your own online business or online job, how can you get what's on the rest of the list, or have the freedom to get, do or be wherever you want?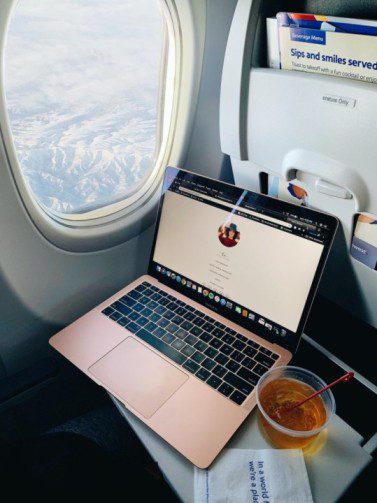 As a person that's been working online for the past few years, I'm going to give it to you straight. It's by far so much better to work online than out there. I don't even know where to begin explaining this! You don't have a boss breathing over you, you have a more flexible schedule, you get to wear cozier clothes, you get to go wherever you want for however long you want, you simply have more freedom, it's a lot easier, and more often than not you make more money online. Nothing compares to this!
You simply have got to shift your attention and intention from what you've been programmed to do your whole life, and adapt to this ever growing online world. And although that might sound a lot easier said than done, it's totally doable, many have done it, and you yourself can do it too. Plus I've made it a lot easier for you by providing you the list I told you about earlier, with the best online sources I've researched and reviewed.
One of my favorite is called the Super Affiliate System! Before I give you this list though, there's one more important thing you might want to consider too. Yet, if you already know this, you can just skip to the list below.
You see, as you may have heard me mention before, about 1.25 million people die in car accidents every year. In fact, car crashes are the number one cause of death for 16-24 year olds! And regardless your age, 43% of first year drivers are involved in car crashes with people like you.
So getting into a car accident while you're driving to and from work is not as unlikely as you may think. And if you don't get in an accident, you're still dealing with traffic, road rage, wearing out your car parts, adding miles to your car, adding pollution in the air, wasting fuel, wasting money and wasting time.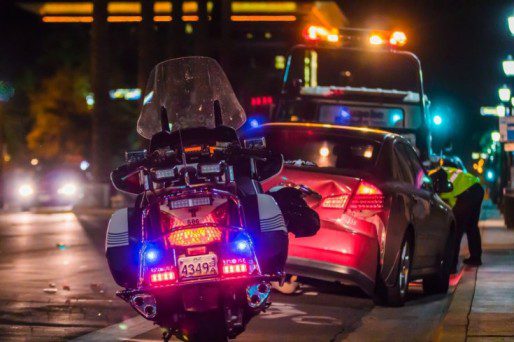 We've also seen an increase in mass shootings every year, and now we're dealing with COVID-19, more racism, and even riots! I know, paranoid much? Seriously though, it comes with no surprise that doing things from home is simply much safer, so it really is a good thing we have the Internet!
Now, I'm not saying we shouldn't go out at all, I love going out, but I will say that doing things online from home is not just safer, but also more convenient, more comfortable, cheaper, easier, faster and saves you a lot of time. You also have a lot more options to choose from online, better information on products & services, and of course more discounts.
However, the Internet is saturated with scams that can mess you up if you're not careful. And there are products & services that are not really as good as they hype them to be, which of course will leave you very disappointed. Yet, even when you do find great online products and services, you probably want to go for the best ones.
So considering how much better it is to do things online, with the precautions you still should take, what can you do? You can do some research and check the reviews of course! And as you may already know, that's something I especially like to do.
Now, let me ask you this personally and be honest, wouldn't you agree that it's overall better to do most things online, such as working from the comfort of your home or from wherever you want? Wouldn't you at least agree that it's safer? In fact, consider the time you're living in and basically everything happening around you, aren't most things being done online nowadays anyway? Like it or not, that's only going to keep becoming the norm in the coming years!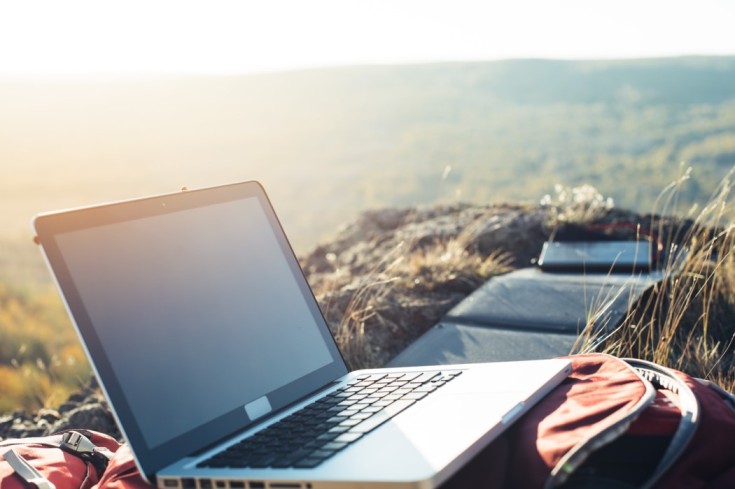 That's why I've taken the time to research some of the best online business and online job sources and checked out their reviews as well. Again, most of which were revealed at this seminar! And I've decided to share them with you here… well for now.
In fact, this is the ONLY place where you will find a list of the best thoroughly researched and reviewed online business and online job sources, so I hope this eases up your load and gives you some peace of mind. They are listed below in 6 categories with a brief excerpt from each of their site!
Remember that I'm not going to recommend you something that doesn't work well, because this will obviously make TIAAY seem shady. But more importantly, the purpose for this website is to help you close the gap from where you are to where you want to be, so I want to make sure to recommend you the best assets that can help you reach yours goals. After all, TIAAY stands for 'This Is All About You'! However, although I will be updating these sources as often as possible, there may be some links or discounts that have expired or changed, so you might want to hurry.
Oh, one more thing! About the three friends hosting the seminar, if you read the article about the best online courses, they are actually the same three classmates. I know, shocker! One day, the one classmate that had it all figured out, invited their other two classmates over for dinner at one of their beach houses, to talk about how they could achieve the same level of success.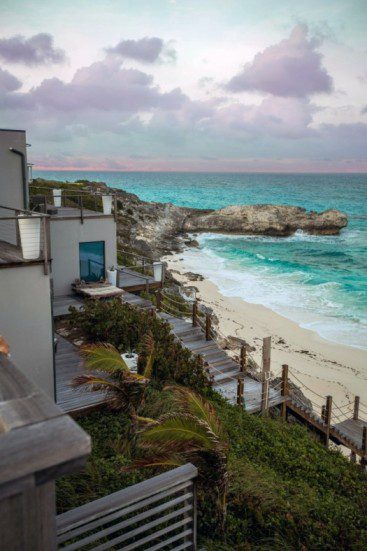 Long story short, the two other classmates managed to achieve the same things, with the other classmates help. And it wasn't long before these three classmates or friends moved to the same coastal neighborhood, and went on to help each other do other things online such as find the best foods, supplements, fitness stuff and books. Yet, guess what they're doing now?
They're doing everything they've been wanting to do of course, and wherever they want to do it. Interestingly, one of these things is help others achieve what they have achieved as well, which is why they hosted this seminar I've been telling you about. Oh, and you want to know their names, or at least their genders? Just stick around to find out… maybe.
As promised earlier, I will eventually and gradually be revealing all of the contents of their seminar, within the TIAAY blog, where we talk all about you. And I may reveal more about these three friends here too! Nevertheless, you can jump start on benefiting from it all now, with the list below, which has some of the best sources they revealed and that I've researched myself. Enjoy your web surfing! Who even says that anymore? OK, I finished talking.
The Internet is like a modern hammer. You can ignore it and nothing gets done, you can beat yourself on the head with it but why, or you can use it to build your future.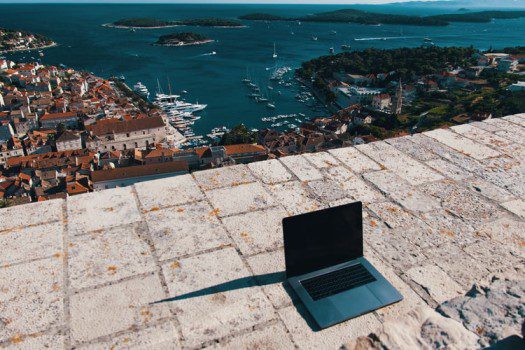 ---
1.Online Businesses & Online Jobs
---
2.Tools For Your Business
---
3.Real Estate
Birddogbot:

Real Estate Deal-finding Solution For Investors. Savvy Investors Are Saying This Search Engine for Real Estate Investors & Wholesalers Sends The Best Deals To My Inbox Daily. It's Totally Automated, Really Fast, And Super-Easy To Use! Find Deals Fast BirdDogBot saves you time by automating and simplifying your deal-finding. Find The Best Real Estate Deals In Your Market. BirdDogBot runs lightning-fast searches of its entire network of freely available property listing sites for the best deals in your market that meet your investing criteria. BirdDogBot automatically runs searches, analyzes properties, monitors classified ads, and sends you an email notification summary without requiring you to login or run any special software. Learn more >

Fast Track Profit System:

Free webinar! Do you want to make more money in real estate part-time than you do at your full-time job? You can flip houses! No cash. No credit and no experience needed. Learn more >

Done Deal Investor Websites:

Check out the super easy way to get an investor website. Learn more >
---
4.Stocks & Trade
---
5.Authors
Sqribble | Worlds #1 Ebook Creator:

Creates Amazing eBooks & Reports In 5 Minutes Without Typing Any Words! For More Credibility, Leads, Sales & Raving Fans Today! Become An Author, Educate, Or Make Info Products In A Flash. No Design, Technical Or Writing Skills Required. Learn more >
---
6.Other
Teds Woodworking:

The world's largest collect of 16,000 wood plans. Make 16,000 Projects With Step By Step Plans, even if you don't have a large workshop or expensive tools! Each of the 16,000 projects are detailed enough from start to finish, leaving nothing to guesswork, yet simple enough for beginners. You'll get step by step instructions, cutting & materials list, detailed schematics, views from all angles, and all suitable for beginners & professionals. Learn more >

Omaze:

Online charity, sweepstakes, and the chance to meet celebrities. Learn more >
---
*COVID-19 ADVISORY: Although it may be safer to order what you need online than to go out to buy it, delivery companies like Amazon are still playing it safe by making sure their employees are practicing social distancing, cleaning counters constantly, and quarantining employees if they or someone at home has been diagnosed with COVID-19. Yet, it's still a good idea to wipe down the packages with disinfectants when you get them, and perhaps even leave them outside or in a remote place for a period of time if possible.
When you go to a store, you're exposed to people that may have the Coronavirus, on top of the fact that their employees handle their products as well. Therefore, precautions must be taken either way! With that in mind, here's a smart list of supplies you might want to get from Amazon or elsewhere during this Coronavirus pandemic. Please be considerate with others and get only what you need:
---
Top 11 Food Categories & Discounts For You →
Top 6 Supplement Categories & Discounts For You →
Top 7 Fitness Categories & Discounts For You →
Top 6 Book Categories & Discounts For You →
Top 11 Online Education Categories & Discounts For You →
YOU ARE HERE: Top 6 Online Business & Jobs Categories For You
---